News
Marina Peninsula Neighborhood Association, Inc.
A California Nonprofit Public Benefit Corporation
28 Westwind St., Marina Peninsula, CA 90292
Plinio J. Garcia-President | Beth Simkin-Treasurer | Sean Harrison-Treasurer
Dear MPNA Member:
This mailing brings to you a lot of materials.
A. Election of Officers for 2000-2001
Another year has passed and it is time again to nominate individuals for officers of our organization. Please, please nominate someone you know or nominate yourself, just make sure that the nominee is in good-paid standing with the organization (if you don't know, call us: 310-850-7709 or 818-787-0100 ext. 14). With this letter, we send you an MPNA NOMINATION FORM with a self addressed and stamped envelope. Please complete and return to us no later than October 24,2000 by 8pm. If you forgot to mail it, you can fax or walk it over to us at the designated address and fax on the nomination form. As soon as we receive nominations, we will send out ballots for elections.
B. Neighborhood Empowerment Councils
There is a new animal in LA City Government. In an attempt to prevent further break up of the City, a Board of Neighborhood Councils has formed. Not all neighborhoods have been assigned but we are working closely with the Silver Strand to create our Council without Downtown telling us what should be our neighborhood. More on this matter will be discussed at the annual meeting on November 1, 2000. Commissioner Glushon of the Dept. of Neighborhood Empowerment is expected to address our group that day.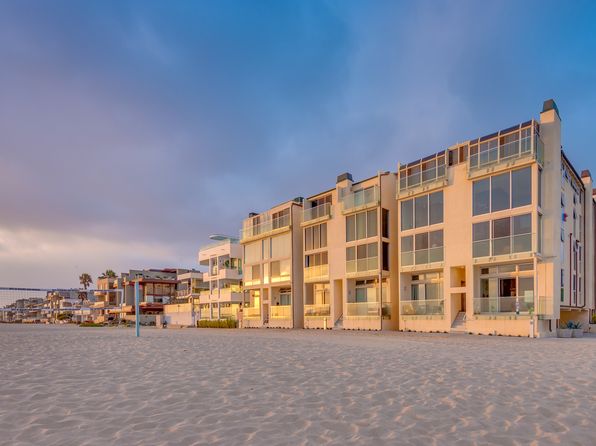 C. Venice Refurbishment and Local Access Plan and Bike Path
Venice Refurbishment is almost complete. No bike path has been extended our way. The Local Access Plan passed without the bike path. That is good news. We are not fully clear yet, because due to the new construction on the Marina Del Rey side, by widening Admiralty Way and Via Marina and bringing the 90 freeway into Admiralty Way, the City may not be able to place our solution of the bikepath-which was along Admiralty Way and Via Marina, instead of along the beach-and therefore, the City and County may try to re-introduce the bikepath. Nothing is certain yet, since several groups, including ours is fighting the link of the 90 freeway into Admiralty Way/Via Marina. These projects will be discussed at the meeting.
D. Coalition to Save the Marina
We have mailed materials to you about this organization. Some of us are part of this organization. Together, with them, we are fighting many of the projects in Marina Del Rey proper. See the list accompanying this letter, identified as "D" which shows the list of proposed projects for the Marina. There are way too many. Although our organization was not involved in opposing Costco or the Regatta, we now are witness to and feel the repercussions of those projects with the increased noise, pollution and traffic. The MPNA can no longer limit itself to the issues of the Peninsula, otherwise, if we allow all proposed development projects in our area to go unopposed, we will be forced to face traffic jams, pollution and noise in quantities no one will be able to tolerate and of course, then the City and County will have won and will be able to do with our unique and beautiful Peninsula whatever they want, as each of us abandon it for quieter areas. We will talk about this organization at the meeting. This organization has been successful in delaying and/or scaling down many of the proposed projects in Marina del Rey.
E. Please Vote
Please register to vote and vote for candidates who will protect our unique habitat.
F. Our website: www.marinapeninsula.org
We have begun to construct our website. Please check it out and give us suggestions. We are trying to link it with all organizations, which are important to our community. We want your input and we need your help.
G. Architecture Committee
The Architecture Committee is up and running. William Farhood has taken on the job as chairman of the Committee and is tackling a huge project: How to bury the telephone lines and eliminate the unsightly poles from the Peninsula. If most (not even all) of us contribute our share, it would not be that much a cost if spaced out over 10 years. Please see the accompanying newsletter prepared by William and his committee. Please become involved with this project. Let's not lose the momentum that Bill has started.
H. Legal Action
The MPNA has begun a legal action against the City of Los Angeles to stop construction of a walkway along the West bank of the Ballona Lagoon. Although we are not opposed to such a walkway in concept, we have found many, many, violations by the City in its efforts to rush the project before Ruth Galanter leaves office. There was no Environmental Impact Study done before the proposal; There was no Army Corp of Engineering Study done;There was no biological study done to see how it would impact the Least Tern Birds or the Halibut hatchery; There was a proposed parking lot along the Lagoon; There was no soil study; There was no consultation of the community except holding a hearing wherein we were TOLD what was going to be done and in spite of 90% opposition by those present, the City decided to proceed. Without using membership funds or the bikepath legal fund, we have obtained private funding to oppose the project.
I. Mailings
To help with the costs of mailings we have begun to list member's names or organizational names at the end of mailings to acknowledge the contributions of those individuals or organizations. Mailings run about $400 each times when they are simple envelopes and a few pages. More than that when they are like this one. It has been a pleasure to serve you another term.
Sincerely,
Plinio J. Garcia-President
Beth Simkin-Secretary
Sean Harrison-Treasurer
This mailing was made possible by contributions from Chef Merito, Incorporated and mxq tv box.